Well. No one can say that I rush things. I made this outfit for Mackensie way back in May, and I'm just getting around to posting it! I found the vintage pattern in an Etsy shop named
Kallie Designs.
The pattern is still
available
as a PDF download. I highly recommend it. It is quick and easy to put together, and so adorable! It is a size two, but would be easy enough to re-size.
I did make a few changes to the pattern. Instead of using seam binding around the neck and armholes I completely lined the bodice. It seemed a bit flimsy for my liking without the lining. I also omitted the pockets and added ruffles to the bum. (you can't have bloomers with out ruffles!) I used coordinating quilting weight fabrics from Fabricland, and lined the bodice and bonnet with some white broadcloth I had on hand. (Yay for stash busting!) I wasn't sure about black for a baby, but now I love it.
The bloomers were hanging a little low here. In reality they are tucked up underneath the dress.
See the ruffle peaking out?
Now, my favourite part. The bonnet!
As the first of what I know will be many outfits I sew for MacKensie I'm very happy with how it turned out. The most difficult thing will be choosing what to make next!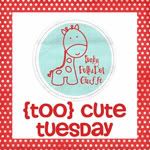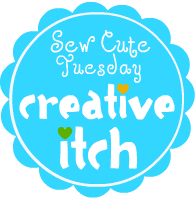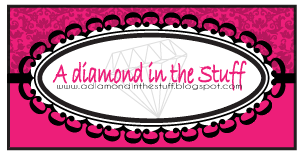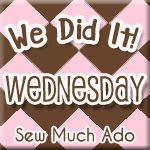 Blue Eyed Blessings